Bridge Loans - Rental Rehab / BRRRR
Got a rental that needs a rehab before you'll qualify for long term financing? We can help. Loans start at only 12% interest (annualized) and 3 points.
APPLY NOW

Up to 100%
Loan-to-Cost (LTC)

Up to 100%

Rates start at 12%
 
Up to 100% of Purchase & Rehab Costs

 Up to 100% Rehab Financing

 No Down Payments

 No Debt-to-Income (DTI) Requirements

 No Employment or Income Verification

 New/First-Time Investors Eligible

 No Credit Checks

 Continued Guidance, Expert Advice and Resources

 Local Lender – We Understand the Local Market

Private Portfolio Lender – Gives us Flexibility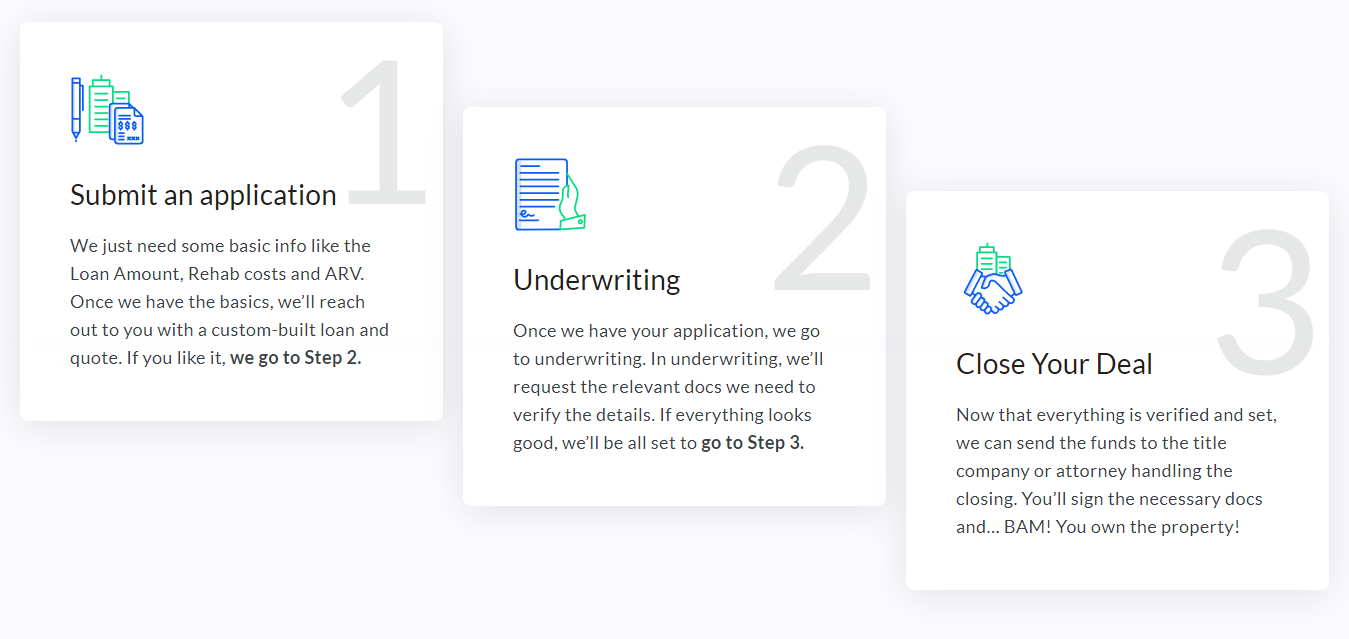 Get your Deal Funded Today
Get your loan application in process today. Once submitted, your initial application will be quickly reviewed by our team. You'll hear back from us soon with the loan terms that apply best to your situation.
Address
203 Point East Drive Nashville TN 37216