Why Work with Nashville Money Guys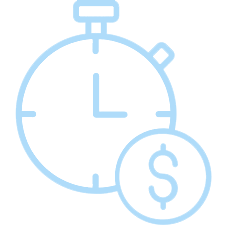 Fast Funding
We Can Close in 10 Days or Less

Easy Application
No Unnecessary Paperwork or
Difficult Forms

Competitive Rates
We Offer Great Rates
Starting at 12%!

Creative Solutions
We'll Find and Craft a Funding
Solution For Your Needs

Full Transparency
You Will Understand the Entire
Process Before We Proceed

Your Long-Term Partners
Not Just a Lender. We are Your
Long-Term Financial Partner

NMG loaned to my IRA on a rental property.  Not only was the process quick and easy, but they worked with me to draft Non-Recourse docs so that I stayed compliant with IRS rules.  Highly Recommend!   
Dustin P – Mt Juliet, TN

Applied to NMG for a loan on a property that was in Bankruptcy.  Brandon and Jason helped walk me through the process of clearing title and they funded in less than a week.  They're my first call when I need a loan! 
Marcus B – Rossville, GA

After funding a loan for a flip property of mine, an heir appeared out of nowhere and made claim to the property.  Brandon helped me work through the title claim process and NMG was easy to work with on an extension as that process took longer than expected.  Good news is I made almost 40k more on the deal than anticipated!  Would recommend NMG to anyone needing quick and easy hard money.
Nick P – Chattanooga, TN

NMG funded a loan for me on a property I wanted to flip.  Brandon helped me craft a deal structure (a lease/option) where I was able to keep the owner's financing in place, saving me a ton of interest costs! 
Aaron K – Nashville, TN

I found an easy paint/carpet rehab off market near Opryland.  NMG funded the flip and the process was super easy.  The house was sold in just a couple of months.  Highly Recommend! 
Brian H – Nashville, TN
Address
203 Point East Drive Nashville TN 37216